2023 DFJ National Convening
We are thrilled to gather together in Washington, DC, on September 12-14 for this year's Debt Free Justice National Convening. This event aims to amplify the voices and experiences of youth and family advocates with experience in the legal system.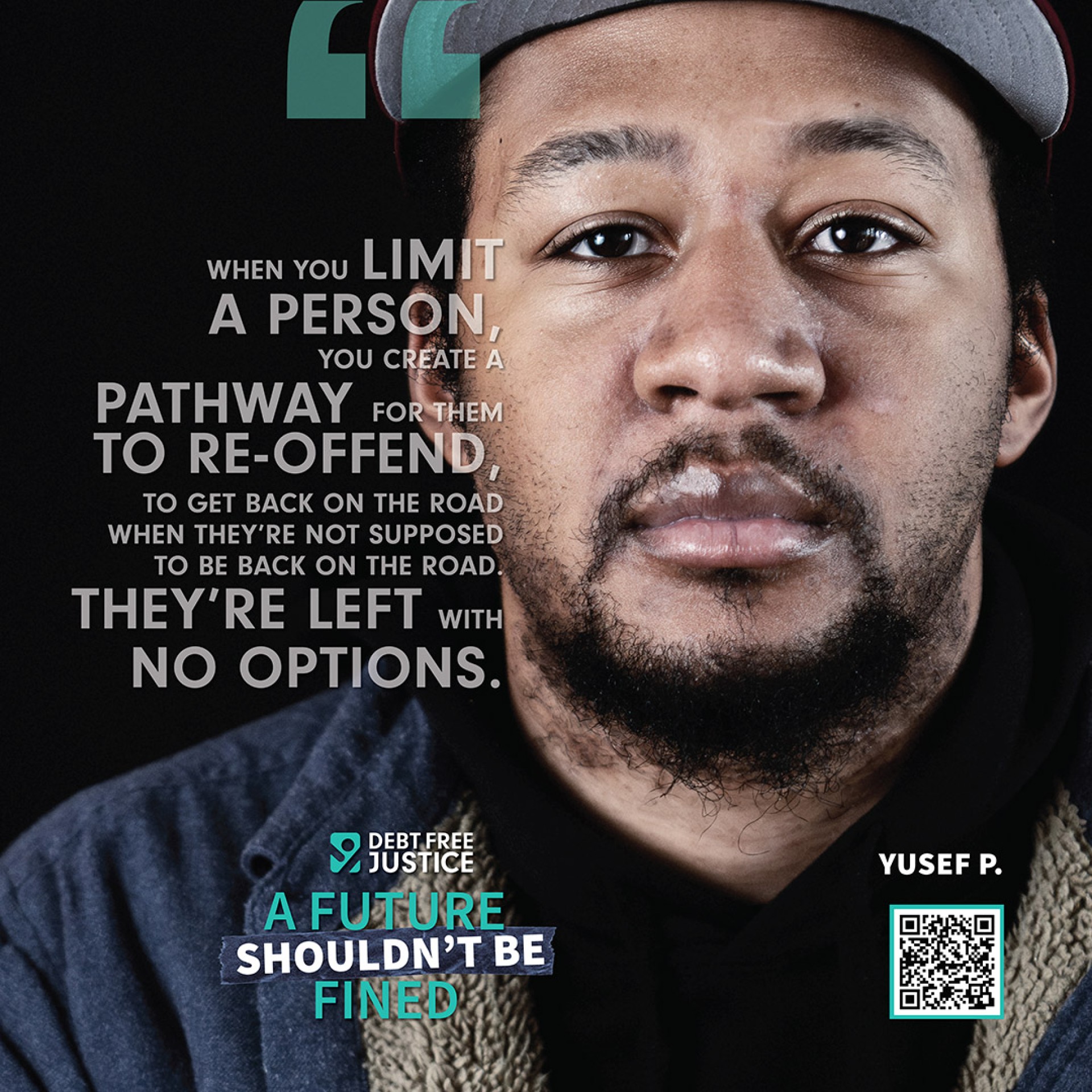 Welcome
Over the course of two and a half days, we will host a diverse range of panels and conversations focused on supporting state Debt Free Justice initiatives and other legislative advocacy campaigns. Through these discussions, our goal is to empower you with the tools and knowledge to make a tangible impact in your communities.
As we convene in the nation's capital, attendees will have the opportunity to learn about and engage in federal legislative and administrative advocacy and visit Washington DC's historical and cultural landmarks. By exploring the capital's rich history and significance, we hope to add an extra layer of context to your advocacy efforts. We look forward to welcoming you to DC!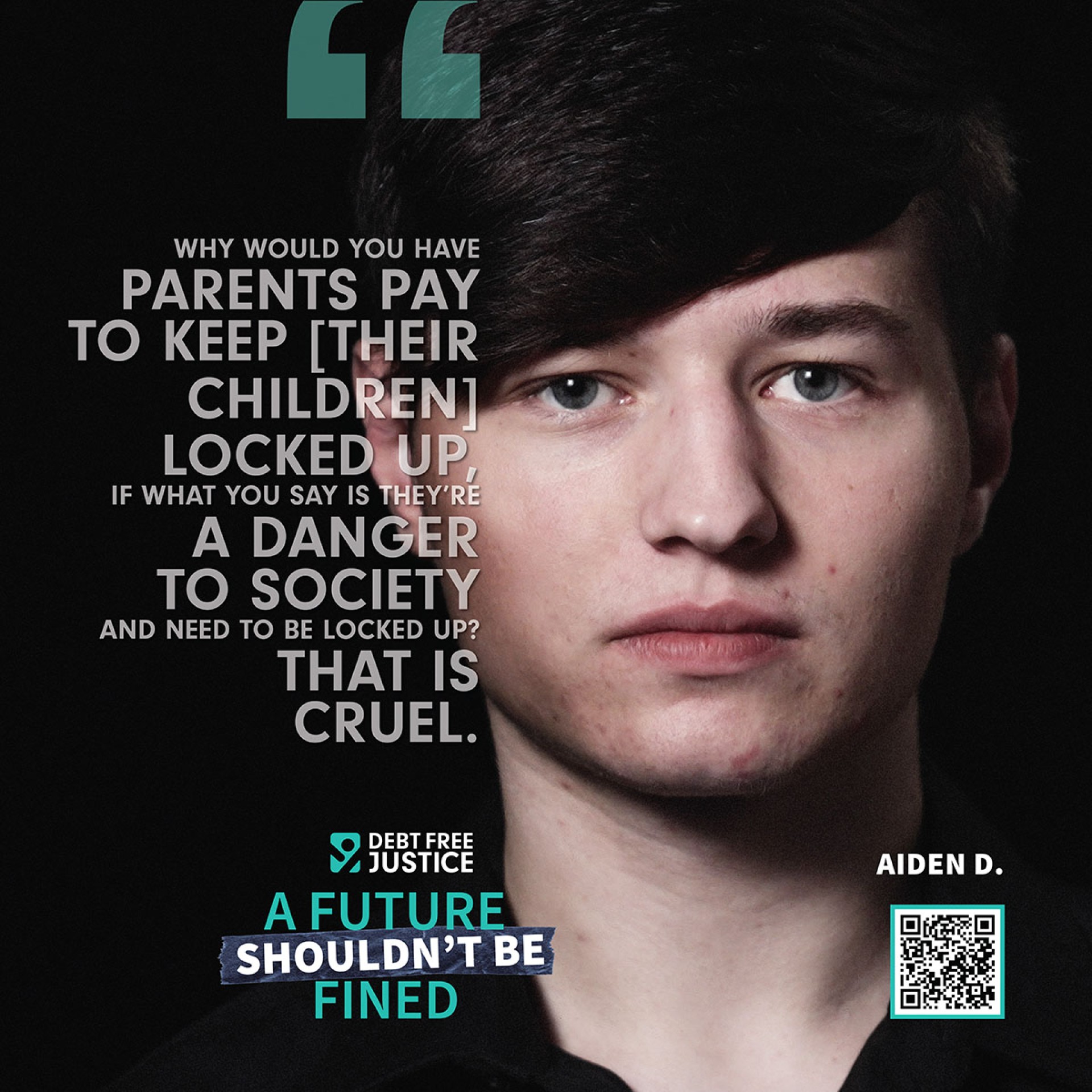 6:00 AM - 8:30 AM: Breakfast at the Hampton Inn
Breakfast at the hotel starts at 6:00 a.m. The hotel is 20-30 minutes away from the Josephine Butler Parks Center via car or public transit.
8:00 AM - 9:00 AM: Registration
Pick up your nametags, swag, and agenda at the registration table.
9:00 AM - 9:30 AM: Keynote Speaker: Thena Robinson-Mock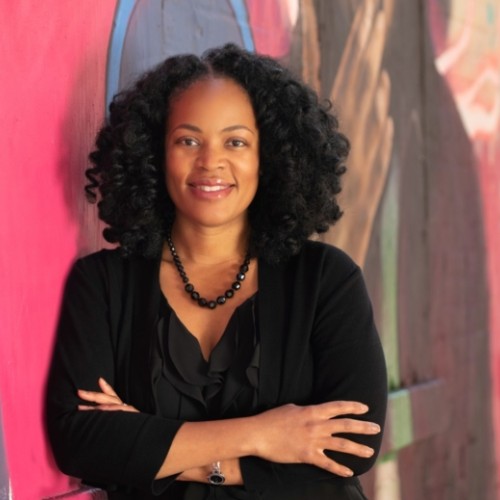 Thena is a racial justice lawyer with over a decade of experience advancing community-led efforts for education and youth justice. Previously, she served as Program Officer at Communities for Just Schools Fund, a national donor collaborative, where she managed a grants portfolio of grassroots community organizations leading local and national efforts for education justice and an end to the criminalization of Black and Brown youth in schools and communities.
Prior to her work with Communities for Just Schools Fund, Thena served as Director of the Advancement Project's Opportunity to Learn Program, supporting local and state-based organizing campaigns to end the school-to- prison pipeline. Thena also served as Executive Director of Rethink, a New Orleans-based youth organizing and leadership organization. Earlier in her career, Thena served as a Staff Attorney for the New Orleans office of the Southern Poverty Law Center.
Thena is currently an adjunct professor of law at the University of Pittsburgh School of Law, teaching the Education Justice & Civil Rights Seminar. She is a graduate of Loyola University New Orleans College of Law and Hampton University in Virginia.
9:45 AM - 11:00 AM: Panel 1
DFJ Fellows Panel
Summary: In 2023, the Debt Free Justice Campaign hosted our inaugural class of Transformative Justice Fellows. Our six fellows had first-hand knowledge and lived experience with the long-term effects of fines and fees in the US. During their fellowship, they worked with Debt Free Justice Partners, leading campaigns to abolish fines and fees and developed a participatory action research report. During this panel, the Transformative Justice Fellows will share their experiences with the fellowship and present their research.
Panelists:
Mercy Badmos
John Broadway
Lupita Caraballo
Nykia Gatson
Deshawn Leeth
Moderator: Miranda Sheffield
11:00 AM - 11:15 AM: Break
11:15 AM - 12:30 PM: Panel 2
Identifying Challenges and Opportunities in Impacted-Youth Organizing
Summary: For youth justice organizers, there are significant ethical and practical challenges that limit the direct participation of minors (under age 18) in movement work. This is especially true when working with criminal system-involved youth, whose legal rights could be jeopardized by their organizing. Despite these hurdles, young organizers have a wealth of knowledge and perspective which is desperately needed and absent from the field. This panel aims to identify the legal, political, and ethical challenges that advocates must consider when expanding their capacity to center youth voices.
Panelists:
Priscilla Amao, Alianza for Youth Justice
Marcus Jarvis, JLC/DFJ
Desmond White, Progeny KS
Alma Mireles, GRASP
Adelaida Caballero, Berkeley PAC
Moderator: Cameron Clark
12:30 PM - 2:00 PM : Lunch
2:00 PM - 3:00 PM : Geographic Breakout Session
This is an informal time to meet folks from your region to check in about your work and the challenges surrounding fines and fees.
3:00 PM - 4:30 PM : Federal Advocacy for Debt Free Justice
Summary: During our final Wednesday session, Debt Free Justice staff will provide an overview of pending federal advocacy for Debt Free Justice, including a discussion of federal legislation and administrative policies on fees and fines. We will also provide an overview of the legislative rally planned for Thursday, September 14 including logistics and goals of the rally. Debt Free Justice staff can also prepare participants to meet with their legislative staff for those visits during this time.
Speakers:
Nadia Mozaffar, JLC
Miranda Sheffield, NCYL
6:00 AM - 8:30 AM: Breakfast at the Hampton Inn
Breakfast at the hotel starts at 6:00 a.m. The hotel is 20-30 minutes away from the Josephine Butler Parks Center via car or public transit.
9:00 AM - 10:00 AM: Keynote Speaker: Liz Ryan, OJJDP Administrator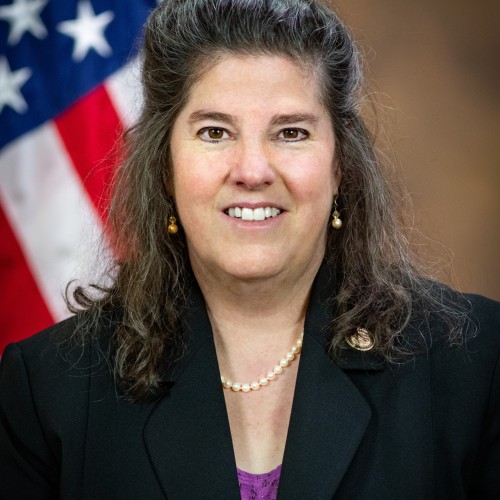 Summary: Administrator Liz Ryan will provide an overview of the Office of Juvenile Justice Delinquency and Prevention, including information about how OJJDP carries out its mandate, provides guidance to courts and other stakeholders around the country, provides funding, and information about the Department of Justice's recently released guidance against fees and fines in the juvenile legal systems. Administrator Ryan will also speak to OJJD's initiatives partnering with lived experience experts.
Moderator: Jessica Feirman, JLC
10:00 AM - 11:00 AM: Travel to Capitol Hill
11:00 AM - 1:00 PM: Rally On Debt Free Justice
Location: West Front, Grassy Area, (North Panel) United States Capitol
Summary: The Debt Free Justice Campaign will be hosting a Capitol Hill Rally to showcase our campaign and energize our supporters. The goals of the rally are to (1) Highlight the purpose and goals of the Debt Free Justice Campaign and the harms of fees and fines, (2) Call on Federal Legislators to support federal legislation to end fees and fines, and (3) Call on legislators and policymakers to support.

Speakers:
Hernan Carvente-Martinez/Alianza for Youth Justice
Miranda Sheffield/NCYL
Nadia Mozaffar/JLC
Jalesha Johnson/DMBLM
1:00 PM - 2:00 PM : Lunch
2:00 PM - 4:00 PM : Debrief and Healing Session
Summary: DFJ staff will facilitate small and large group break-out sessions to debrief lessons learned, challenges, and feedback from the conference.
6:00 PM - 9:00 PM : Dinner and Entertainment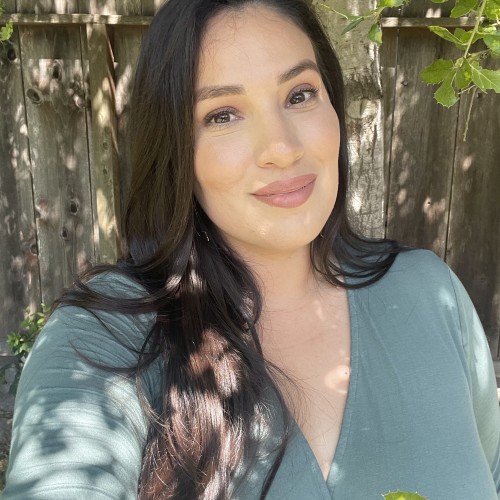 Priscilla is a dedicated and resilient individual with a profound mission to enact positive change in the world. Her personal experience within the juvenile justice system has fueled her commitment to rectify systemic flaws. As a first-generation college graduate and single parent, she's encountered unique challenges during her academic journey. Yet, her unwavering determination has propelled her to excel in her Master of Social Work (MSW) program, focusing on vital issues like youth justice, mental health, and marginalized community well-being.
Beyond academics, Priscilla passionately advocates for social justice, actively participating in policy advocacy and research projects addressing systemic issues. As both a parent and a student, she's learned the significance of resilience, patience, and the importance of setting a positive example for her child.
Priscilla's future vision includes pursuing a Doctorate in Social Work (DSW) to deepen her expertise. She's committed to enacting tangible change through research, advocacy, and leadership. Possessing a diverse skill set and profound compassion, Priscilla is poised to make a lasting impact on the lives of those in need. In her leisure, she cherishes moments with her daughter, stays active, immerses herself in books, and enjoys hiking, movie nights, and culinary adventures. Her journey exemplifies the power of determination and the pursuit of social justice.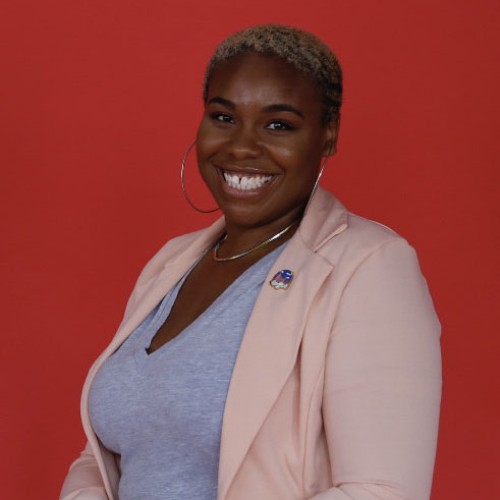 Mercy has dedicated her career to working with young people, which she views as a lifelong calling. She strongly believes in the importance of youth leadership and embraces the idea that they are the future. As a role model to many young people, she strives to embody qualities such as kindness, fearlessness, and a commitment to making positive change in the world. In her daily life, Mercy provides a safe space for young people to navigate life's challenges, particularly when it comes to facing injustices. She is motivated by her desire to create a world that is safe, healthy, and prosperous for present and future generations.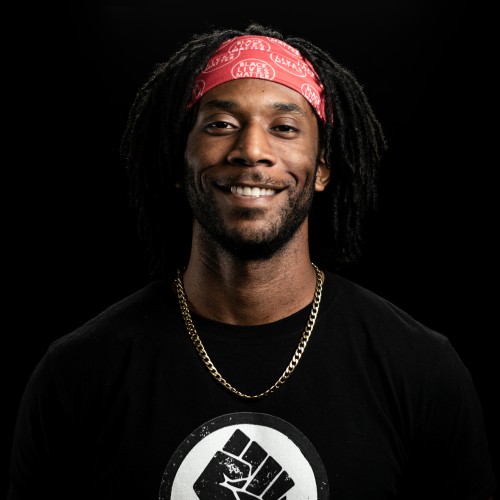 John currently resides in South Central LA. In college, he founded the CSULB - National Association of Black Journalists, held many leadership roles in Tau Kappa Epsilon fraternity, and was a member of the CSULB President's Ambassadors. In 2021, he founded Artivists United in order to merge his filmmaking and activist aspirations, while cultivating, inspiring, and empowering a community of artivists. Before he was an accomplished leader, he served time in jail, was homeless multiple times, fired from jobs, flunked classes, suspended from high school, failed as a first-time entrepreneur and came from a family background steeped in trauma. He never hides these lived experiences because they've strengthen his perseverance, patience, empathy, understanding, and leadership.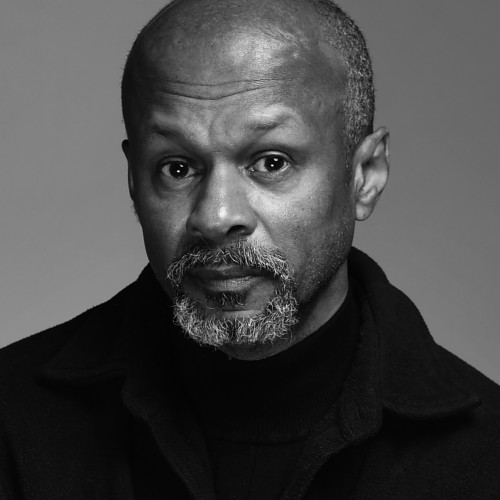 Dudley M. Brooks is the Deputy Director of Photography for The Washington Post, where he manages the creative strategy and production of photo-oriented content for the Features, Local and Sports departments. Before its discontinuance in December of 2022, he was also the Photo Editor for The Washington Post Magazine.

Immediately prior to this, he was the Director of Photography and Senior Photo Editor for the monthly magazine Ebony and its weekly sister periodical Jet - both previously published by Johnson Publishing Company in Chicago. These iconic publications chronicled the African American experience for nearly eight decades and Brooks was a key member of the senior staff responsible for redefining the visual prominence and editorial relevance to their national readerships.

Born and raised in Baltimore, Maryland and a returned state resident, Brooks was a graduate of Morgan State University with a degree in Fine Arts. He began his journalism career in 1981 as a staff photographer for the Rockford Register Star newspaper in northern Illinois. He later joined the award-winning photography staff at The Washington Post from 1983-2005 and quickly received numerous awards for his individual work as a photographer there. The list of stories and issues that he chronicled ranged widely from topics of domestic social significance to news events of international prominence.

Before returning to the Post in 2014, Brooks was the Assistant Managing Editor of Photography at The Baltimore Sun newspaper (2005-2007) and the co-creator/director of the landmark1990 national photography project Songs of My People: African Americans – A Self-Portrait. A best-selling book (published by Little-Brown) and combined with an internationally traveled exhibition by the Smithsonian Institutes Travelling Exhibition Service (SITES), this enlightening project showcased newly commissioned work by fifty-three African American photographers. It was widely celebrated for knowingly documenting the everyday aspects of Black culture.

In 2003 he created and co-directed Imagenes Havana. This comprehensive workshop in Havana, Cuba included a five-day exhibition that displayed the work of twenty-five international storytelling photographers. It was supplemented by three days of roundtable forums that addressed the difficulties of documenting the international community, opportunities in photo book publishing, and ethical issues facing the working photographer from a global perspective. Major participants and sponsors included the Columbia University Graduate School of Journalism, Fototeca de Cuba, The Associated Press, USA Today, The Washington Post, The South Florida Sun-Sentinel and Agency Vu.

Brooks is an active participant in professional photography seminars and workshops globally and has been an advisor to the leadership of Addis Foto Fest - a bi-annual, internationally attended event launched in Addis Ababa, Ethiopia. It exhibits and curates the work of photographers throughout the African diaspora. He also served as the national chairman for the 2021 National Press Photographers Association's Best of Photojournalism contest and is a Board of Director's member of the Social Documentary Network.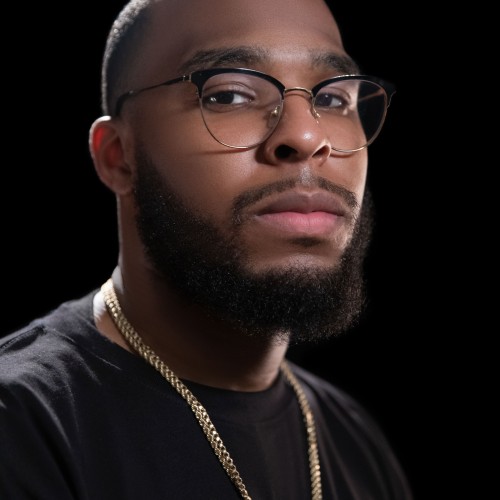 Desmond E. Bryant White is the Program Manager and Lead Organizer for Progeny Kansas. His passion for igniting, empowering, and activating change dates back to his own experience as a youth in the judicial system.
Bryant believes that social impact can happen through poetry and music. The 4x published author and award-winning poet regularly uses his voice to speak about injustices around the world. He hopes it motivates others to get involved in making positive changes in their community.
It brings him joy for the young people of Progeny and various communities to find their voice through the arts. When he's not busy pushing for reform or writing his next book, he enjoys spending quality time with his family.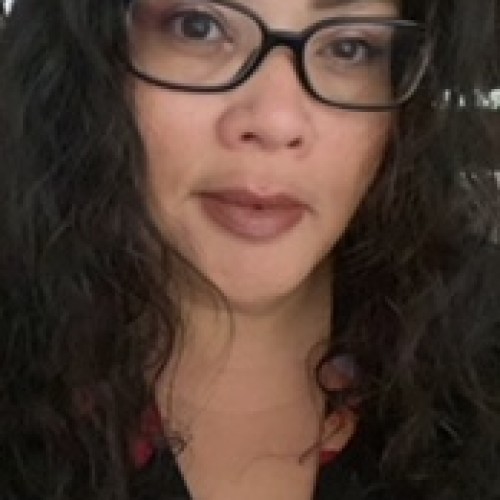 Adelaida has led initiatives to expand environmental and social justice through community-based organizations, including San Francisco Conservation Corps, Impact Justice, The Greenlining Institute, and as a Coalition member for Debt Free Justice California. In 2021, she helped change makers worldwide write 1,000 letters to incarcerated people through the Soapbox Project. Her work creating justice is a model for how business leaders can build empathy and take meaningful action through employee engagement initiatives.

At UC Berkeley School of Law, Adelaida has brainstormed with Law students in the Clinical Program where she has discussed strategies, tactics, and restorative justice practices.

She is a founding member at Soapbox Project and serves on the advisory board. Adelaida is a Green Life Leader through Earth Island Institute and a restorative justice practitioner.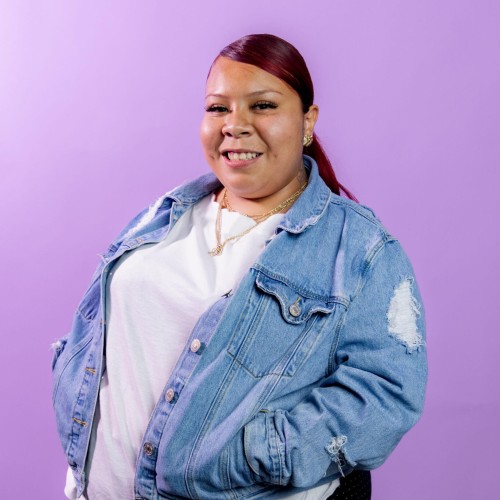 Growing up, Lupita got used to hearing police sirens and helicopters and seeing the police wait outside her school to hand out truancy tickets to kids running late. When her sister died of cancer, she fell behind in school and the school district failed to take any time to support her through the crisis. Then she joined the Youth Justice Coalition's FREE LA High School and realized the power of organizing. She saw their team successfully push to decriminalize fare evasion at the county and then the state level. Five years later, now she organizes other youth, to fight police violence and the unjust laws targeting their community.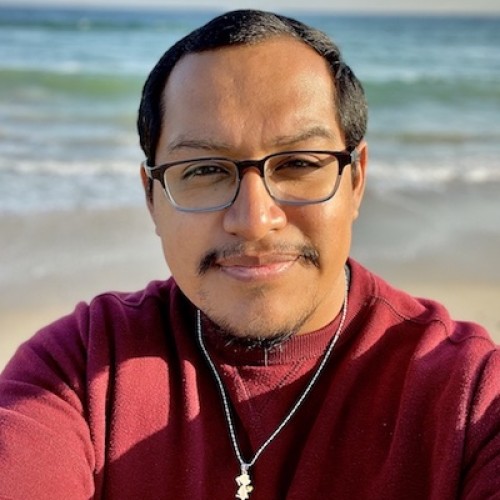 Hernán is the Founder & CEO of Healing Ninjas, Inc. a health and wellness company using tech to build and deepen community between people on their respective healing journeys. He is a Chicano social entrepreneur, community organizer, and leader in the fight to end youth incarceration.
He is also currently, the National Youth Partnership Strategist at the Youth First Initiative, a national campaign focused on closing youth prisons and reinvesting that money into community alternatives. Mr. Martinez is also an advisor to the Credible Messenger Justice Center, serves on the board of Community Connection for Youth, and is a member of several philanthropic funds that support the leadership of directly impacted communities.
Previously, he worked as a Program Analyst at the Vera Institute of Justice, where he worked to ensure that youth and families were included in state-wide policy reform efforts around the country. He was awarded the "Spirit of Youth Award" by the Coalition for Juvenile Justice and the "Next Generation Champion for Change" award by the John D. and Catherine T. MacArthur Foundation. He has a B.S. from John Jay College.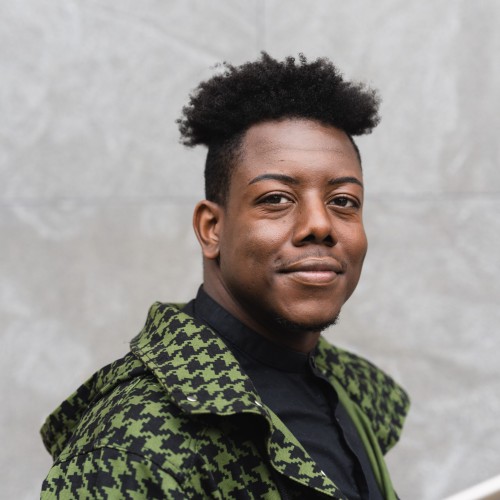 Cameron D. Clark is a Supervising Attorney in the Policy Advocacy Clinic at UC Berkeley School of Law, pursuing legislative reforms to abolish administrative fines and fees imposed on youth who are involved in the criminal legal system.
Cameron serves as Co-Counsel to Debt Free Justice Illinois, a coalition of community organizations, impacted families, advocacy groups, and judicial system actors committed to ending monetary sanctions against youth. Earlier this year, Debt Free Justice Illinois completed a successful campaign to repeal juvenile fees and fines and discharge all outstanding debt, which was signed by the governor in July.

Cameron was born and raised in the Alief neighborhood of Houston, TX. He is a graduate of The University of Texas at Austin and Harvard Law School.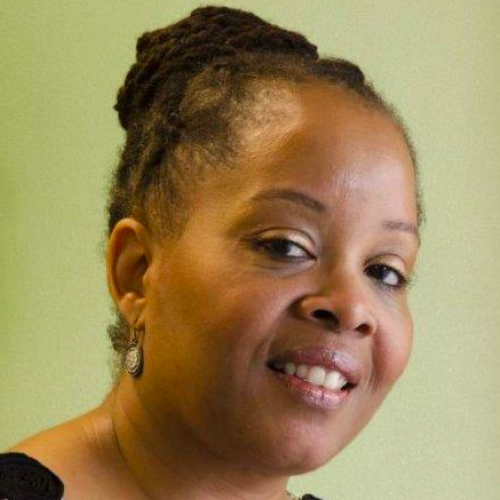 Marcia Davis' career is marked by her impactful coverage of race, criminal justice, politics, and civil rights at the Washington Post, the Marshall Project, and currently at NPR. During her two decades at The Washington Post, she held key editorial roles and led coverage of federal issues and significant events like the Michael Brown shooting in Ferguson, MO. Notably, she edited the special edition of the Post magazine's special issue on the National Museum of African American History and Culture. She also wrote about Howard University's financial challenges and the evolution of the black vote. In addition, she taught advanced journalism at The George Washington University. At NPR, Marcia is the Supervising Editor of Race and Identity for the National Desk, guiding a team of reporters and coordinating across desks and shows. Her role will involve acting as a liaison with the Code Switch team, ensuring the smooth integration of coverage on race, inclusion, and diversity across the newsroom and the broader network of member stations.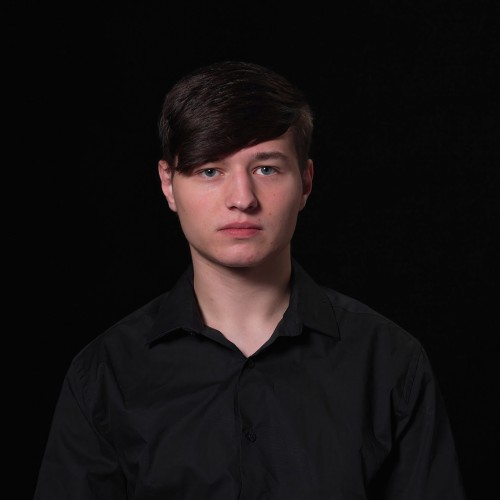 Born in 2003 in Corona, California, Aiden Decker experienced an unsettled childhood with frequent moves around the state. By age 11, he made several attempts to escape from his abusive parents. Despite repeated tries, exhaustion or police intervention led him back to the home of his abusers.
Child Protective Services intervened twice, but his parents' cruel tactics silenced him. To escape from some problems stateside, his parents relocated to Mexico. Within weeks of settling in their new home, Aiden was abandoned on a beach in Cancun, miles away from his home in Merida.
A complicated repatriation process, his consequent adoption by his biological father, and relocation to Boise, Idaho, contributed to a difficult transition for Aiden. News of his grandfather's passing in 2019 exacerbated his pain. Months later, he found himself in the custody of Ada County following a criminal offense.
After foster care and a stint in a group home, he transitioned to JEM Friends in Nampa, an independent living program for young adults. After transitioning out of JEM Friends, he became homeless. He seeks resources to help him out of his present situation.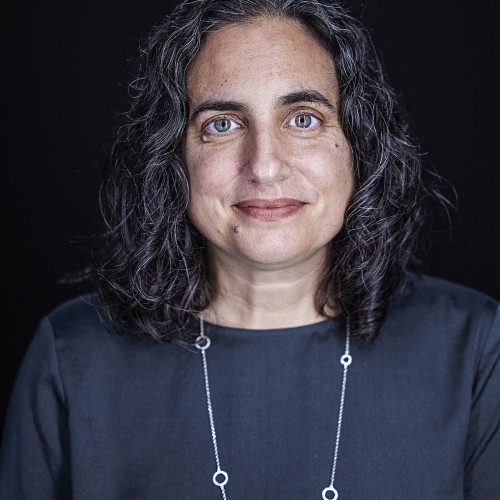 Jessica Feierman, has been with Juvenile Law Center since 2006, leading national efforts to reform the juvenile justice system. She focuses on eliminating fines and fees, challenging solitary confinement, and abusive practices in youth facilities. Jessica also champions youth activism through Juveniles for Justice. She's a prolific speaker and author, advocating for equity and adolescent development in the legal system. Prior to Juvenile Law Center, she litigated prison conditions cases at the ACLU. She served as a law clerk in the Ninth Circuit Court of Appeals. Jessica holds degrees from Wesleyan University, the University of Pennsylvania Law School, and Georgetown University Law Center, where she earned an LLM in advocacy. Pre-law school, she founded the Teen Health Initiative at the New York Civil Liberties Union. Jessica is active on Pennsylvania's Juvenile Justice and Delinquency Prevention Committee. She serves on the Board of the Juvenile Defender Association of Pennsylvania.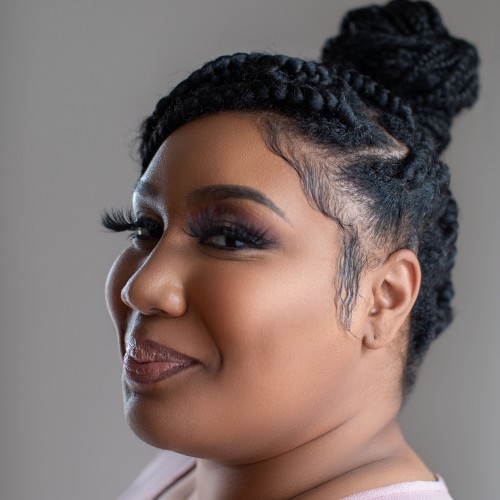 Since 2019, Nykia has been a strong advocate for youth justice. Her lived expertise has made a significant impact throughout the country. She is motivated by the absence of support for those affected by the Juvenile Justice System. Nykia envisions a future where the inequalities faced by herself and other communities are eliminated, bringing equality and liberation to our young people.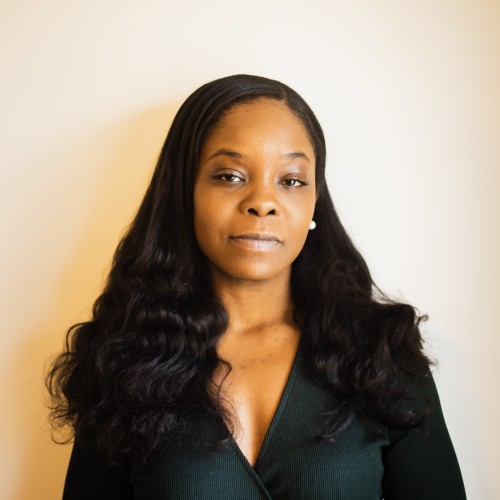 Erica L. Green is an award-winning national correspondent in the Washington bureau of The New York Times, where she covers domestic policy.
Ms. Green joined The New York Times in 2017 as an education reporter, focusing on the U.S. Department of Education and issues related to civil rights and educational equity in the nation's schools. Ms. Green's coverage has documented how the nation's schools have navigated historic challenges in recent years, including the divisive political and social climate that arose during the presidency of Donald J. Trump and a once-in-a generation pandemic. Her coverage has also illuminated some of the under-covered issues facing the most marginalized youth, from the the disproportionate disciplining of Black girls in school to the secret and illegal removals of students with disabilities from class, to the undue burdens facing youth in the juvenile justice system.
Before joining The Times, Ms. Green covered education for The Baltimore Sun, where she produced award-winning coverage on a range of topics including school funding, special education, school violence, school segregation, and the conditions faced by children in Maryland's foster care and juvenile justice systems.
In addition to winning more than one dozen local and national awards for her education coverage at The Sun and The Times, Ms. Green was also part of the Sun team named a 2016 Pulitzer Prize finalist for breaking news coverage of the death of Freddie Gray and the Baltimore riots that followed.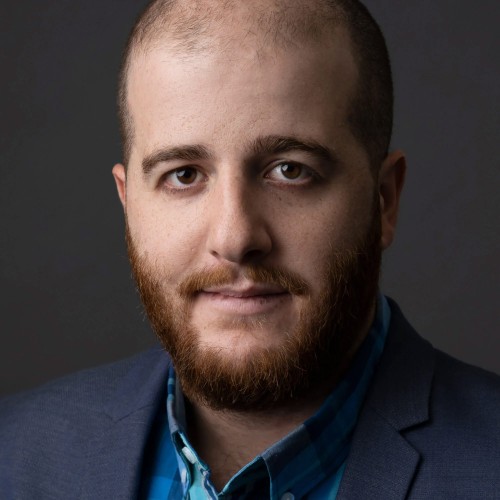 Eli Hager is a reporter for ProPublica covering issues affecting children and teens in the Southwest. Before ProPublica, Eli spent six years as a staff writer for The Marshall Project, focusing primarily on juvenile justice, family court, foster care, schools, and other issues affecting youth.
A Pulitzer Prize finalist, two-time Livingston Award finalist, and three-time finalist for the Education Writers Association's national award, his work has appeared in many publications such as the New York Times, the Washington Post, the Atlantic, the Guardian, New York Magazine, USA Today, and NPR.
Hager's coverage of juvenile justice agencies billing parents for their children's imprisonment led to bans in Philadelphia and California. Similarly, his inquiry into foster care agencies diverting funds meant for disabled children resulted in bans in New York City and Los Angeles. Furthermore, his yearlong investigation exposing incidents on for-profit prisoner transport vans prompted the initiation of a Justice Department inquiry.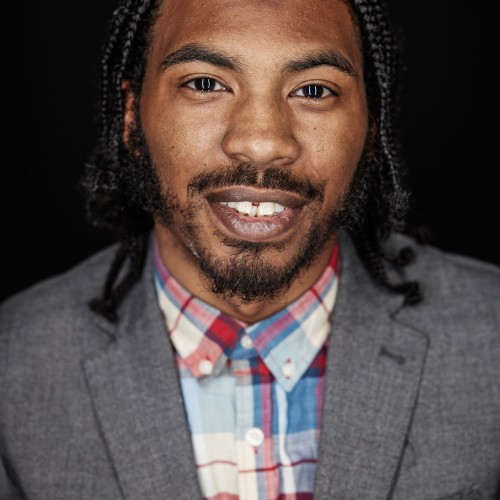 Marcus Jarvis is the Outreach and Communications Associate, Debt Free Justice Campaign for Juvenile Law Center, and an alumnus of their Youth Advocacy Program. He was taken into the child welfare system as a baby and had his first juvenile justice system involvement at age 15. At age 19, he joined Juveniles for Justice to share his experiences and further his advocacy work. In J4J, he worked on many projects, including a video and card on the process for getting a juvenile record expungement in Philadelphia as well as other youth guides to navigate the juvenile justice system.
Marcus has spoken before a range of audiences on juvenile justice system reform, from lawmakers to social workers to educators. He has published pieces with policy recommendations and engaged in community events to build public awareness about the urgency of a more just system for youth justice. In 2019, he received a Media Justice Fellowship with the People's Paper Co-op. He has also served as a keynote speaker for an event hosted by the Youth Sentencing & Re-Entry Project in New York City.
He has done national outreach to youth and families on the harm and impact of juvenile fees and fines. He is a empathetic listener and is able to connect with communities deeply, turning their stories of injustice into real change at the national, state and local level. He is a proud father of four children who spends his free time with family. He enjoys producing and recording music and videos in his spare time.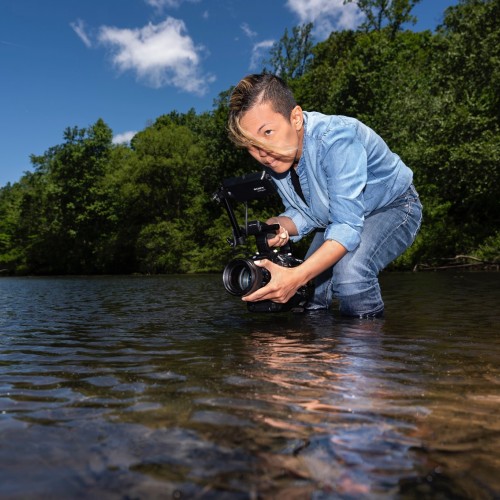 Marvi Lacar is a visual storyteller and speaker whose goal is to emotionally connect with her audience using creative visual language.
Lacar completed her Master's degree in Journalism at the University of Texas in Austin and began her training as a fellow at the Poynter Institute and internships at national newspapers. Lacar started her career as a photojournalist and was one of the first two women exclusively represented by Reportage by Getty Images. She went on to cover domestic and international news and feature stories for print publications like Time, Newsweek, New York, Stern, Paris Match, and the New York Times.
Lacar has received awards for her stills and motion work from Photo Levallois, Communication Arts, American Photography, Photo District News, Santa Fe Center Project Competition, Telly Awards, and National Geographic Wild to Inspire, among others.
Lacar has also lent her Creative Consulting knowledge to clients like Facebook, The Antenna Group, United Way of NYC, and Arnold Ventures.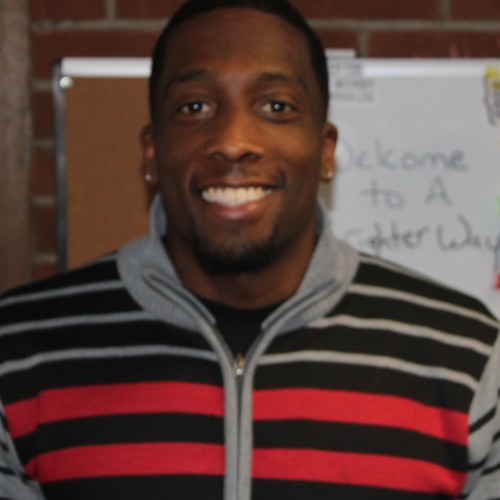 Born in Detroit, MI in 1994, Deshawn faced numerous challenges and a lack of stability in childhood. At age 18, he received a 9-year prison sentence after leading a life of crime. Since his release in 2021, Deshawn has been dedicated to helping at-risk youth through his work as Executive Director of UnderDawg Nation, a resource for kids in Washtenaw County vulnerable to community violence and disengagement from school. Deshawn has also joined the outreach team at the Washtenaw County Sheriff department as a Community Engagement Specialist to prevent juvenile violence. He volunteers at local shelters and food banks. Deshawn is a Michigan Super Fan and lives by the quote, "No one is going to push your vision harder than yourself!"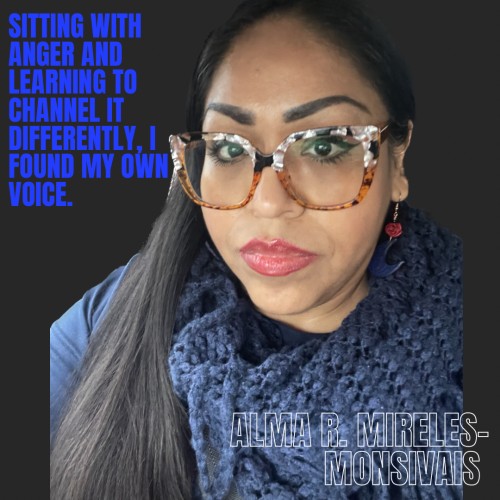 Alma R. Mireles believes in the power of change because she lives by it. As a Mexicana-Indigenous woman, mother of 4, grandmother of 5, Alma has been married for over 25 years. She holds a degree in Paralegal Studies, she is a Moral Recognition Therapy Facilitator, a Violence Intervention Professional, community organizer and activist, a member of the HAVI, a former gang member, and has also been in recovery for over 17 years.
Currently, Alma works for a non-profit- GRASP (Gang Rescue And Support Project) where she is the A*I*M (At-risk Intervention and Mentoring) program Coordinator for the Denver Health team. A*I*M is the only hospital based, violence intervention, program within the Rocky Mountain Region. Alma focuses on providing bedside interventions, trauma informed-culturally appropriate advocacy support and resources to youth and families in the Denver Metro Area. She emphasizes her scope of work within the Spanish speaking community who is often the most overlooked and underserved.
As a mentor and advocate, Alma lost a client to an overdose in 2022. This triggered high levels of anger and frustration for her. She learned to redirect her anger and channel it in a constructive way. She supported a bill proposal that was passed and later signed into law by Governor Jared Pollis, in June of 2022; HB22-1283 Youth And Family Behavioral Health Care, Section 5(4) of this bill is named The Andy Campos Padilla ACT. Part of the funding from this bill has been used to open the first detox facility in the nation in 2023, for underage youth on Medicaid. This resource did not exist for Andy or any young person prior to his passing. Alma is committed to serving her community in a dignifying way.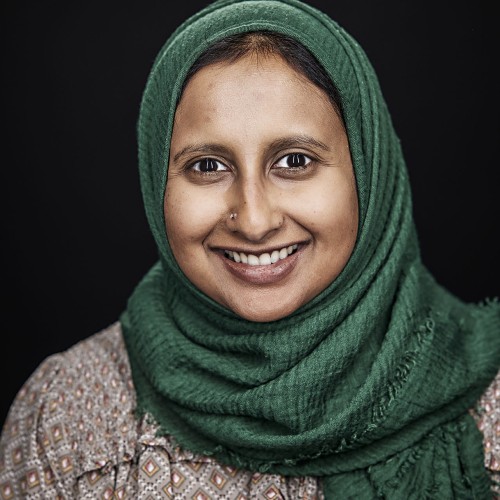 Nadia Mozaffar is a Senior Attorney at Juvenile Law Center. Her work focuses on advancing educational rights and opportunities for children in the juvenile justice and child welfare systems, economic justice issues, and protecting the rights of young people in the adult justice system. Nadia has led numerous trainings and presentations for lawyers, advocates, and policy makers on reforms regarding cost and fees in the juvenile justice system. Nadia co-authored a 2018 report, The Price of Justice: The High Cost of "Free" Counsel for Youth in the Juvenile Justice System, detailing the costs associated with court-appointed counsel around the country. Nadia also has significant experience with federal and state legislative advocacy.
Before joining Juvenile Law Center, Nadia was an attorney with the higher education practice group of Cooley LLP in Washington, D.C. At Cooley, she advised clients in the higher education industry on a wide variety of federal, state, and accreditation agency regulatory matters and assisted with the development of federal higher education policy. She is also experienced in advising nonprofit organizations on obtaining and maintaining 501(c)(3) status.
In addition to her legal work with education clients, Nadia maintained an active pro bono practice, representing indigent clients in immigration, asylum, and housing disputes. She served on Cooley LLP's Pro Bono Committee and was a member of the Legal Counsel for the Elderly's Young Lawyer's Alliance.She currently serves on the Board of Directors of Poligon Education Fund, a nonprofit organization dedicated to amplifying the voices of Muslim Americans in Congress.
Nadia holds her J.D. from Vanderbilt University Law School and her B.A. in History and Communication from Truman State University in Kirksville, Missouri.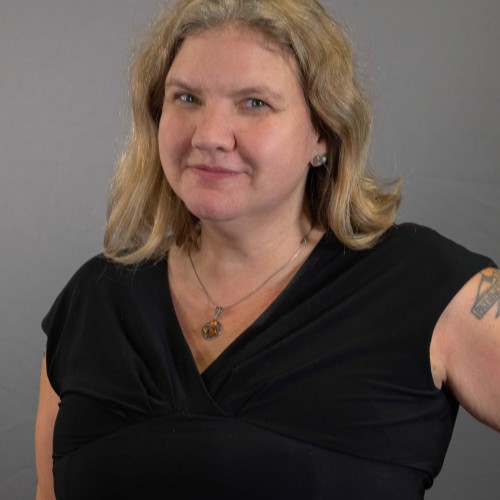 Katy Otto joined Juvenile Law Center in 2016. With a background in communications, development and government relations, she is responsible for the organization's overall messaging strategy and implementation. She is passionate about youth justice, and committed to ensuring that the public learns about the challenges facing youth in the child welfare and justice systems. Prior to coming to Juvenile Law Center, Katy worked at a number of organizations dedicated to social justice issues – reproductive health and rights, sexual violence prevention, intimate partner violence, homelessness, and veterans' issues. She has also worked with arts organizations as both a staff member, consultant, and board member. Katy has a BA in Journalism from the University of Maryland, College Park, and a Master's in Nonprofit Management from Trinity University in Washington, D.C.
Katy has played drums in touring bands for over twenty years and currently plays in the Philadelphia band Rainbow Crimes. She has run an independent record label Exotic Fever Records for twenty-two years. She freelances occasionally as a cultural/music writer and has taken part in panels nationally on music as a vehicle for social change. She serves on the Board of Directors for both the girls' rights organization Girls Justice League and Philadelphia experimental theater company, New Paradise Laboratories.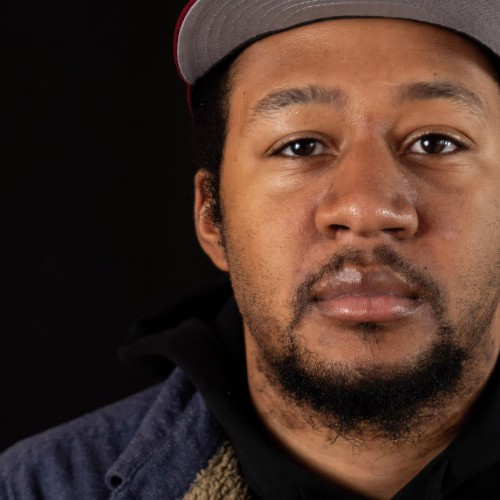 Yusef Presley is a devoted advocate for foster care and criminal justice reform, currently serving as a Youth Advocate at Destination Innovation. His unwavering passion for this cause finds its roots in deeply personal experiences that have profoundly shaped his perspective.
From a very young age, Yusef became a victim of a system that failed to provide stability and care. He endured the tumultuous journey of moving through over 100 foster homes, which in itself is a testament to his resilience. However, his story took an even more challenging turn when he found himself in the juvenile penitentiary, all because he refused to take medication. These traumatic events left an indelible mark on him, instilling a burning determination to address the critical flaws within the criminal legal system.
Today, Yusef Presley stands as a passionate advocate, tirelessly working to bring about positive change within the foster care and criminal justice realms. His journey from adversity to advocacy is a source of inspiration, embodying the spirit of reform and resilience in the face of adversity.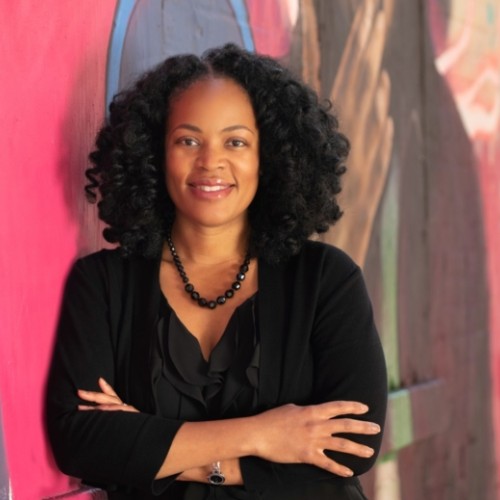 Thena is a racial justice lawyer with over a decade of experience advancing community-led efforts for education and youth justice. Previously, she served as Program Officer at Communities for Just Schools Fund, a national donor collaborative, where she managed a grants portfolio of grassroots community organizations leading local and national efforts for education justice and an end to the criminalization of Black and Brown youth in schools and communities.
Prior to her work with Communities for Just Schools Fund, Thena served as Director of the Advancement Project's Opportunity to Learn Program, supporting local and state-based organizing campaigns to end the school-to-prison pipeline. Thena also served as Executive Director of Rethink, a New Orleans-based youth organizing and leadership organization. Earlier in her career, Thena served as a Staff Attorney for the New Orleans office of the Southern Poverty Law Center.
Thena is an adjunct law professor at the University of Pittsburgh School of Law, teaching the Education Justice & Civil Rights Seminar. She is a graduate of Loyola University New Orleans College of Law and Hampton University in Virginia.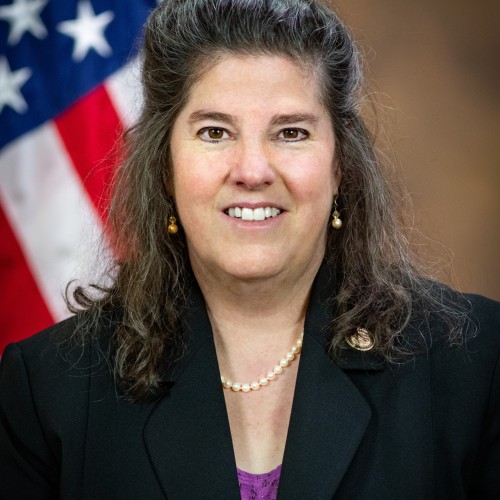 Liz Ryan, appointed as Administrator of the Office of Juvenile Justice and Delinquency Prevention by President Joseph R. Biden in May 2022, is a dedicated advocate for juvenile justice reform. Before leading OJJDP, she founded the Youth First Initiative in 2014, successfully closing youth prisons in six states and reallocating over $50 million to community-based alternatives.
Prior to that, Ms. Ryan established the Campaign for Youth Justice in 2005, leading it until 2014, achieving legislative changes in over 30 states and reducing youth prosecution in adult courts by 60 percent, as well as youth placement in adult jails and prisons by over 50 percent.
Committed to her cause, Ms. Ryan cochaired Act 4 Juvenile Justice, advocated for the Children's Defense Fund, and authored numerous pieces on juvenile justice reform. Since 2020, she's contributed as a student investigative journalist at LSU, notably collaborating on the award-nominated Killings on Ticheli Road, which uncovered historical racial injustices. In 2021, she helped secure posthumous pardons for the Martinsville Seven, executed in 1951 in Virginia under dubious circumstances.
Ms. Ryan holds a bachelor's degree from Dickinson College and a master's degree in International Studies from the George Washington University.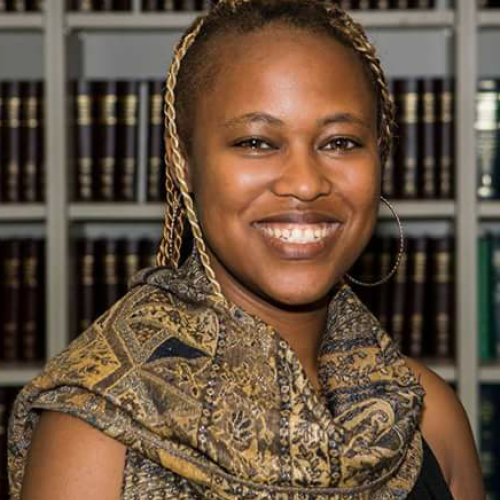 Miranda Sheffield (she/her) is dedicated to social justice advocacy, resistance, and collective movement. Over a decade, Miranda has served youth experiencing foster care; by leading interactive trainings on reproductive and sexual health, to connecting pregnant and parenting youth directly to quality information about health care.
Sheffield's passion is addressing economic justice in service of cultivating thriving Black and brown communities. She believes in utilizing alternative anti-capitalist models deeply rooted in Economic Solidarity.
As an international scholar, Sheffield earned her master's degree in Human Rights Law from SOAS University of London. While learning abroad, Sheffield actively organized with other students to address racial educational disparities and the nationwide UK pension cut strikes on behalf of teachers. Her research focuses on law, race and colonialism, exploring the rich history of resistance by Maroons and fugitive slaves throughout the African diaspora. When not working Sheffield loves spending time with her daughter and taking care of her plants.