Debt Free Justice is the only campaign that's leading a national effort to support those who are actively advocating for policy change to abolish fees and fines in the juvenile justice system.
We are the leading voice for the abolition of this harmful practice.
Although national attention has centered on fees and fines in the adult system, only recently have more jurisdictions begun to challenge the issue as it impacts youth and families.
We support advocacy efforts at the local, state, and federal level. Debt Free Justice ensures that resources—research, sample litigation, technical assistance, legal expertise—are readily available to help people pass laws and change policy in their state.
We work with grassroots organizations and other local advocates to change state laws and local policies regarding the imposition of fees and fines in the justice system.
We file lawsuits on behalf of youth and their families and support public defenders and other attorneys with the representation of youth by assisting with appellate and amicus briefs.
We provide research on the impact that fees and fines have on youth and their families, fiscal research, and research on the impact of ending fees and fines.
We provide technical assistance, including sample legislation, research, and fiscal analyses, to local partners and campaigns.
Convenings and Listening Sessions
We host events and bring communities together to learn more about the harm of fines and fees, hear each other's experiences, and advocate for change.
Education and Storytelling
We educate the general public about this issue and its impact on communities. We also elevate the stories of impacted individuals.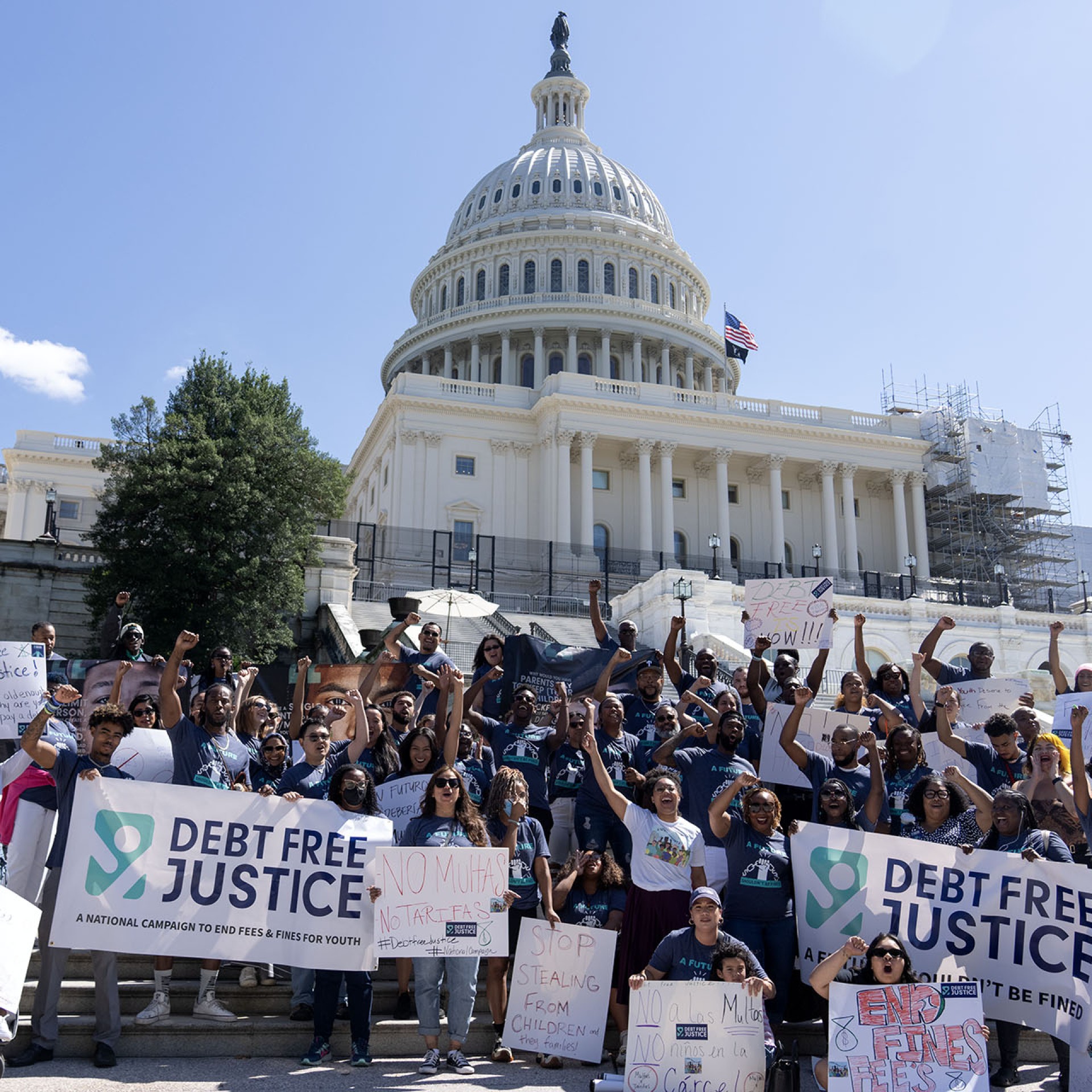 We're supporting efforts in every state
Since 2015, we've supported legislative efforts in 35 states and partnered with local organizations on the ground across the entire nation. See what's going on in your state.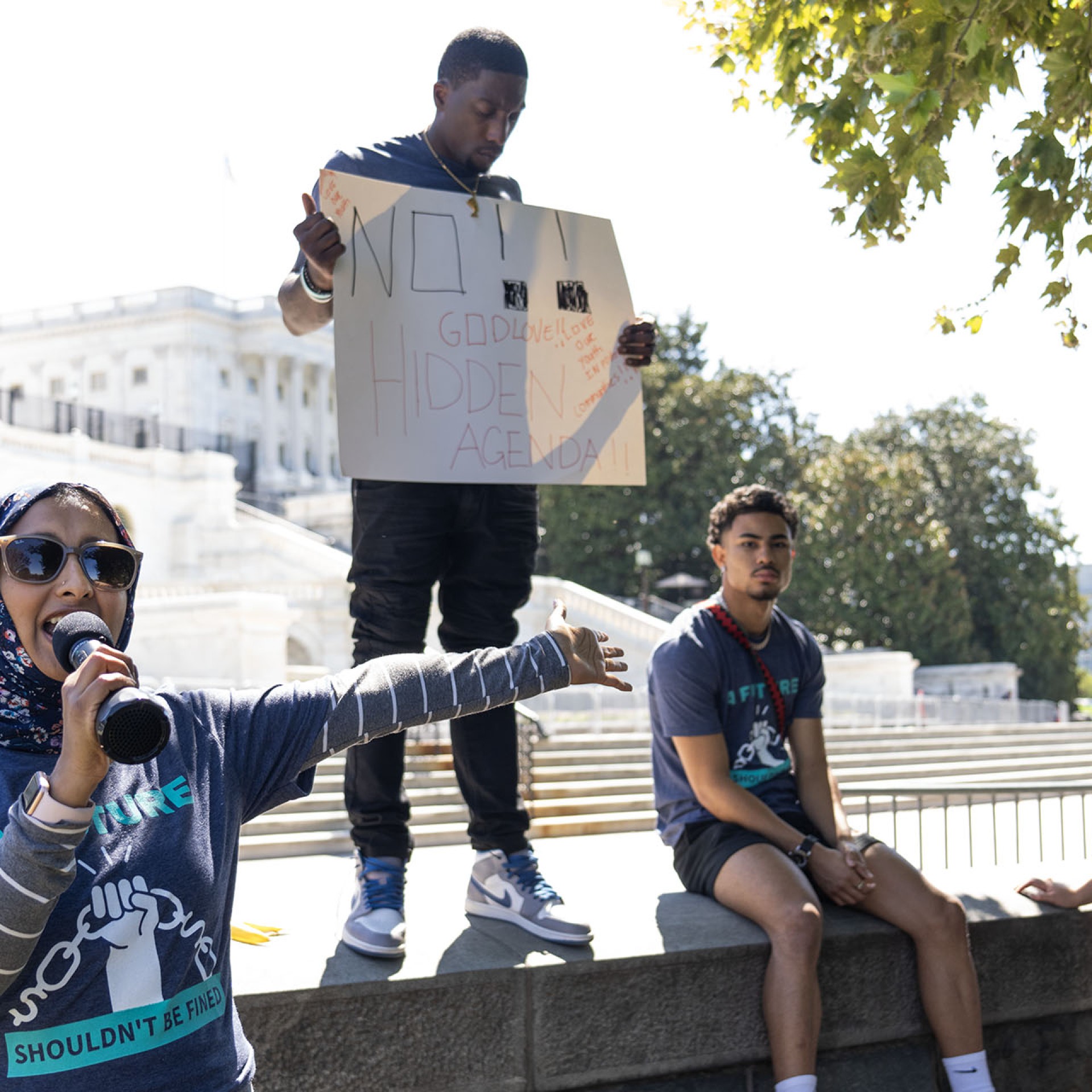 How we got started
This campaign came together because three partner organizations—Berkeley Law Policy Advocacy Clinic, National Center for Youth Law, and Juvenile Law Center—were doing similar work to abolish fees and fines in their states. Together, they created Debt Free Justice to make a larger, national impact.