Debt Free Justice Campaign Launch: Social Media Toolkit
July 2022

Thank you for helping to amplify the Debt Free Justice campaign as we work to abolish fees and fines charged to youth across the country. We hope you will adapt and share our sample posts and graphics below with your networks. Please don't hesitate to let us know if you have any questions. You can reach out to comms@debtfreejustice.org.
Facebook and LinkedIn
Did you know courts charge youth in the justice system and their families thousands of dollars in unjust fees and fines? These financial penalties deepen existing racial and economic disparities, undermine family stability, and set young people up to fail. They must be abolished - and that's why we're proud to be a part of the #DebtFreeJustice campaign. Read more here: www.debtfreejustice.org
We are proud to be a part of today's #DebtFreeJustice campaign - a national push to end harmful fees and fines imposed on youth affected by the justice system. Join our efforts by following @DebtFreeJustice on all social media platforms and sign up for our newsletter: bit.ly/JoinDFJ.
Twitter and Instagram
Join our national campaign to end fees & fines imposed on youth impacted by the justice system & their families: bit.ly/JoinDFJ
Have you or your loved ones experienced unjust court debts, fees and fines? Follow us on all social media platforms and share your stories #DebtFreeJustice
The justice system collects millions of dollars from youth and their families through fees and fines. Help us stop this unjust practice! Join our call for #DebtFreeJustice www.debtfreejustice.org
Twitter Thread
What do harmful fees and fines imposed on youth look like in practice? The numbers speak for themselves (a thread);
$1,796: Average amount in administrative fees billed to a young person and their family in Dane County, WI in 2018
4.6: The number of times Black youth who are incarcerated compared with white youth. This disparity leads to Black youth and families paying more fees and fines than white youth.
$360 million: The amount of juvenile fees collectively owed by tens of thousands of California families before the state canceled the outstanding debt in 2020
This practice hurts youth and families, which is why today we are proud to be part of the #DebtFreeJustice campaign launch- a national push to stop this practice once and for all! www.debtfreejustice.org
For desktop users, Drag and Drop to your desktop or, Right Click and Save.
For smartphone and tablet users, Press Down on the image and Save.
Facebook | LinkedIn | Twitter
Instagram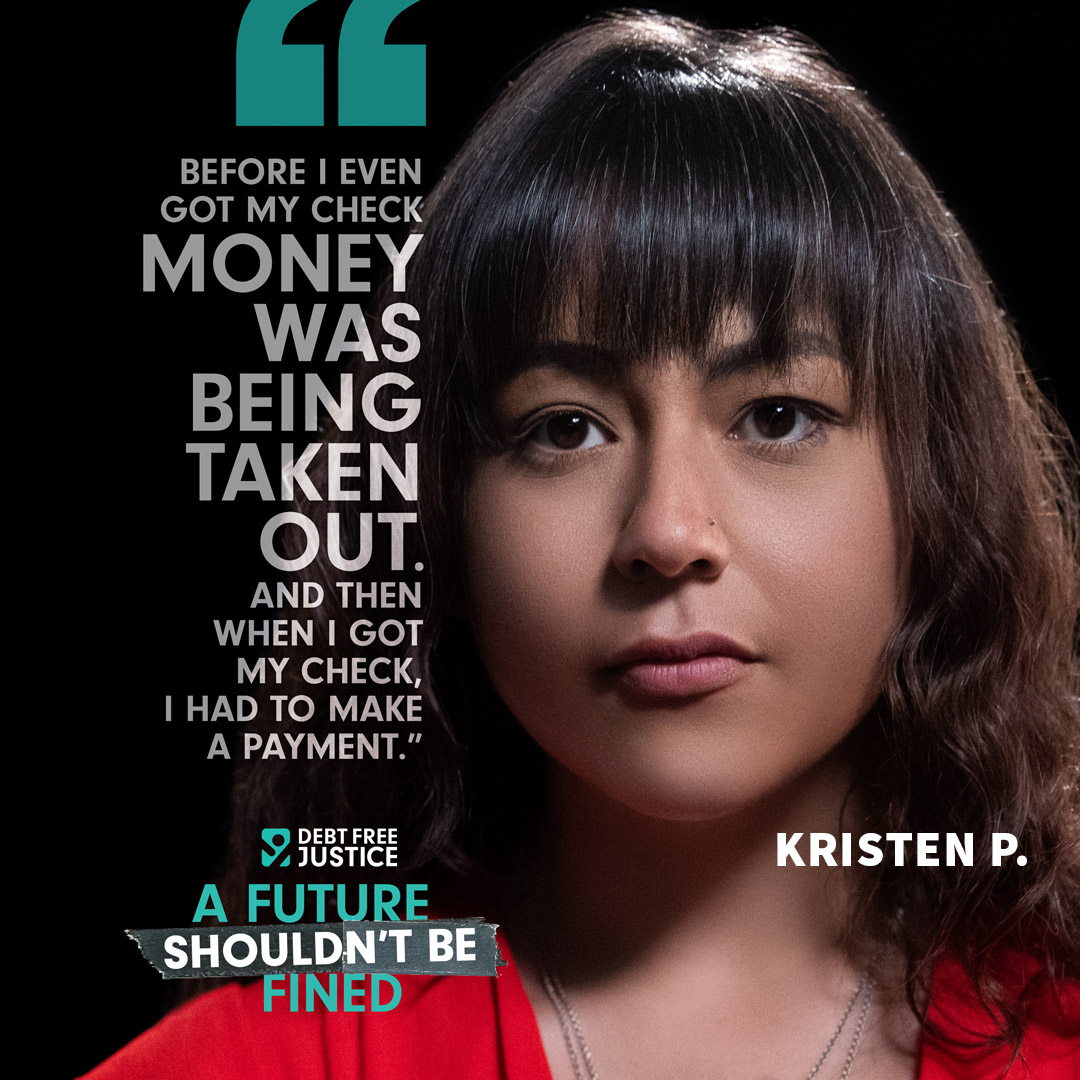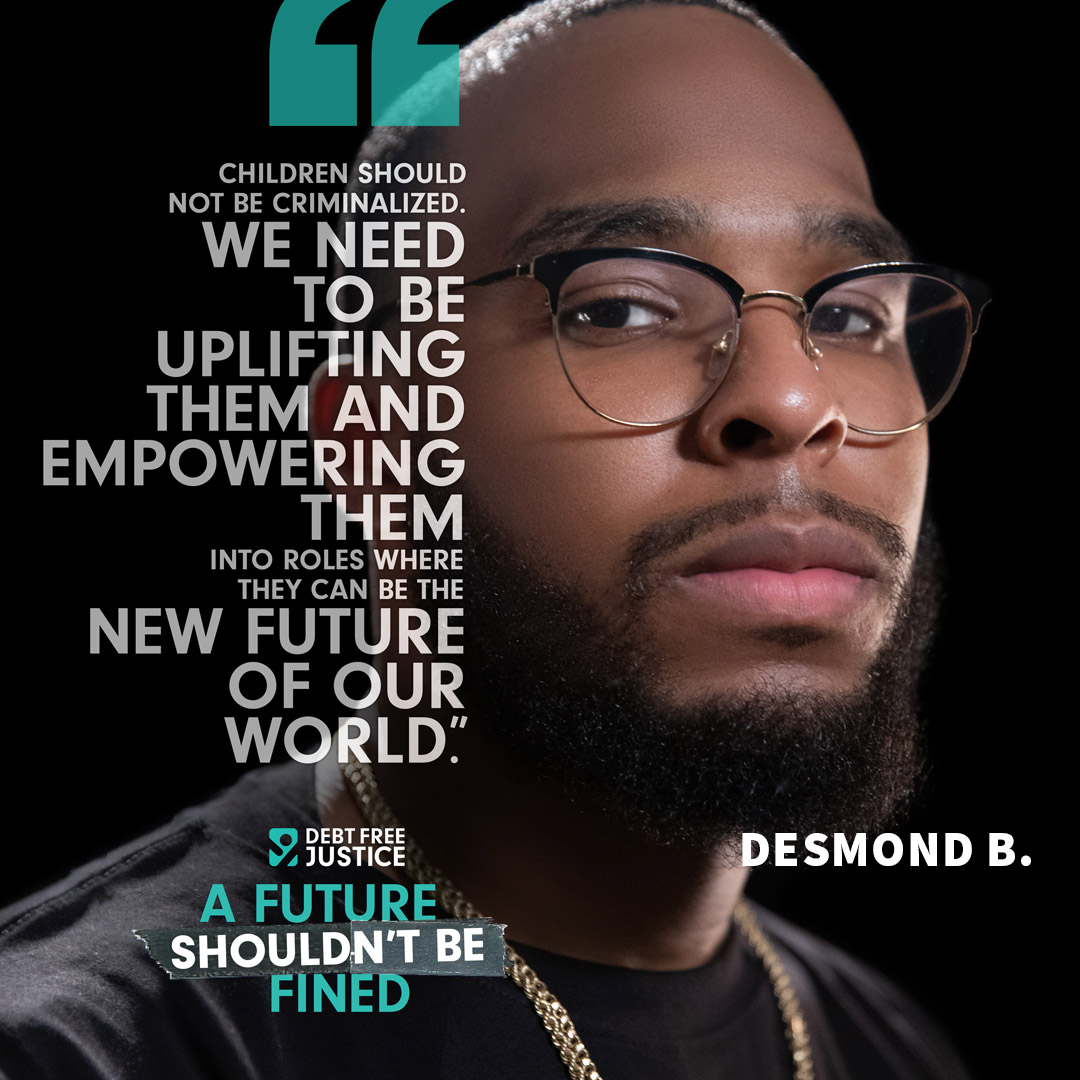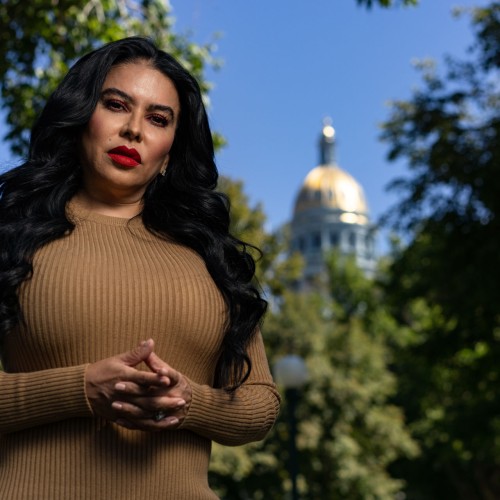 "When my son Juan was 14, he stole a tube of toothpaste from the grocery store... When you're a person of color—when you're a Mexican boy—the system treats you a little bit differently. Altogether, I was charged about $8,000. My family is still paying the consequences."
Photos by Lance Murphey for Debt Free Justice

| | |
| --- | --- |
| | |
Share This Link: https://debtfreejustice.org/julissa-soto
Use These Cards to Tell Your Story
Personalize 
You can personalize any of the cards below to help tell your story about juvenile fines and fees.  Click on the template to access the file in Canva.
Big Story Background
Facebook Templates
Instagram Posts
Instagram Story
| TAGS | HASHTAG | LINKS |
| --- | --- | --- |
| @debtfreejustice | #debtfreejustice | Website |
| @NCYLNews |   | Instagram |
| @JuvLaw1975 |   | Twitter |
| @BerkeleyLawPAC |   |   |