2023 DFJ Transformative Justice Fellows
We are excited to announce our 2023 DFJ Transformative Justice Fellows! After a very competitive application process we have six fellows from across the country that will be joining us to raise awareness about the impact of juvenile fees and fines. Each of these fellows has first hand knowledge and lived experience about the long term effects of fines and fees in the US. Fellows will work with local/state Debt Free Justice partners leading campaigns to abolish fines and fees. Fellows will also develop a participatory action research report, including data collection that will help impact future policy decisions.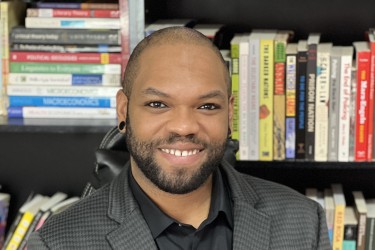 Justin (they/them) is currently employed as a full-time Case Manager specializing in Employment Services with Goodwill Industries of Greater New York and Northern New Jersey. Their work is dedicated to procedural and distributive social justice as it relates to inequality amongst marginalized communities and vulnerable communities. They more recently graduated with Latin honors (magna cum laude) from Temple University's Honors Political Science BA program while minoring in Gender, Sexuality, and Women's Studies. Their research focuses on abolition feminism, carcerality, philosophical theories of change that dismantle oppressive systems, and social justice as it relates to public policy.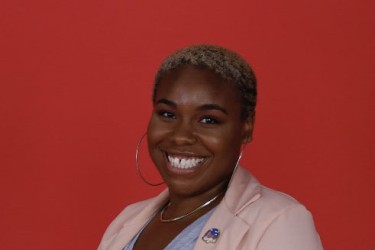 Mercy has dedicated her career to working with young people, which she views as a lifelong calling. She strongly believes in the importance of youth leadership and embraces the idea that they are the future. As a role model to many young people, she strives to embody qualities such as kindness, fearlessness, and a commitment to making positive change in the world. In her daily life, Mercy provides a safe space for young people to navigate life's challenges, particularly when it comes to facing injustices. She is motivated by her desire to create a world that is safe, healthy, and prosperous for present and future generations.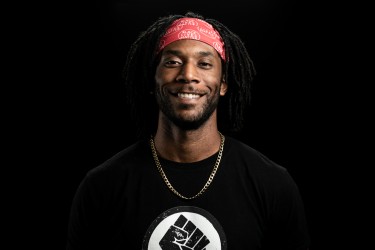 John currently resides in South Central LA. In college, he founded the CSULB - National Association of Black Journalists, held many leadership roles in Tau Kappa Epsilon fraternity, and was a member of the CSULB President's Ambassadors. In 2021, he founded Artivists United in order to merge his filmmaking and activist aspirations, while cultivating, inspiring, and empowering a community of artivists. Before he was an accomplished leader, he served time in jail, was homeless multiple times, fired from jobs, flunked classes, suspended from high school, failed as a first-time entrepreneur and came from a family background steeped in trauma. He never hides these lived experiences because they've strengthen his perseverance, patience, empathy, understanding, and leadership.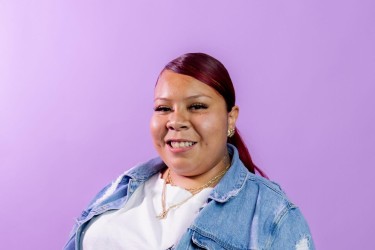 Growing up, Lupita got used to hearing police sirens and helicopters and seeing the police wait outside her school to hand out truancy tickets to kids running late. When her sister died of cancer, she fell behind in school and the school district failed to take any time to support her through the crisis. Then she joined the Youth Justice Coalition's FREE LA High School and realized the power of organizing. She saw their team successfully push to decriminalize fare evasion at the county and then the state level. Five years later, now she organizes other youth, to fight police violence and the unjust laws targeting their community.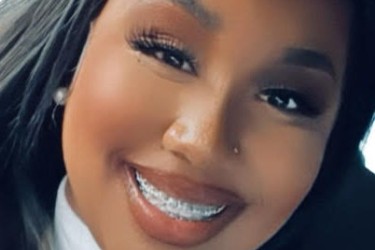 Since 2019, Nykia has been a strong advocate for youth justice. Her lived expertise has made a significant impact throughout the country. She is motivated by the absence of support for those affected by the Juvenile Justice System. Nykia envisions a future where the inequalities faced by herself and other communities are eliminated, bringing equality and liberation to our young people.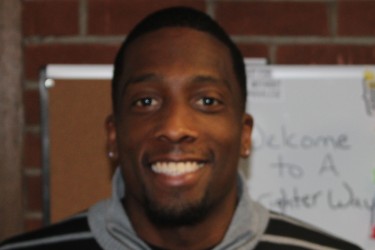 Born in Detroit, MI in 1994, Deshawn faced numerous challenges and a lack of stability in childhood. At age 18, he received a 9-year prison sentence after leading a life of crime. Since his release in 2021, Deshawn has been dedicated to helping at-risk youth through his work as Executive Director of UnderDawg Nation, a resource for kids in Washtenaw County vulnerable to community violence and disengagement from school. Deshawn has also joined the outreach team at the Washtenaw County Sheriff department as a Community Engagement Specialist to prevent juvenile violence. He volunteers at local shelters and food banks. Deshawn is a Michigan Super Fan and lives by the quote, "No one is going to push your vision harder than yourself!"